[Home]
Thank You!
Your payment has been accepted.
This process has been processed by Click Bank.
Please remember "CLICKBANK / KEYNETICS" will appear on your billing statement.
To download your eBooks "RIGHT CLICK" on the links below
Choose "Save Target As..."
Then choose a directory to save it in
Finally click OK.
Download: Dachshund Secrets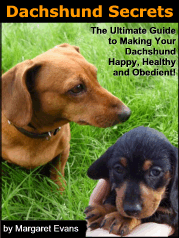 Download Free Gift 1: The Dog Lovers Guide
Download Free Gift 2: The Ultimate A-Z Of Dog Names
Download Free Gift 3: Spot The Dog's Very Very Tasty Recipes
Free Gift 4: My direct email address is: margaret.evans@birchwood-uk.com. Do email me if I can help you personally but please don't give my address out to anyone else. Thank you.
I normally respond within 48 hours but spend the weekends walking my Dachshunds so may take a bit longer then ;o)
When your done click here to go to home.
Please note: For security reasons we change the location of this page on a regular basis so please make sure you download you book immediately.
These ebooks are in .pdf format. If you do not have the Acrobat Reader 5.0 or higher installed on your computer, you can download it for free from Adobe.
If you have any problems downloading
please email downloads@all-about-puppes.com.